Previous events
Behind Green Eyes
Behind Green Eyes, Maui
Instrumental, Classical, New Age Album Release.
Behind Green Eyes
Back in the studio, Maui
Working in the Studio on my new Production and Release of a Classical New Age Album "Behind Green Eyes".
Album Release
Truth For Redemption release, MAUI, HI
ramzi new age music world order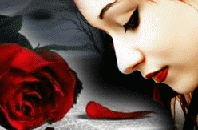 Ramzi's music offers powerful musical messages, engaging and always full of unexpected little twists, straightforward solo piano melodies, dramatic string arrangements and heavenly choir struck a chord which resounded across all cultural and musical boundaries. Melodies that generate an environment of pure relaxation.
ramzi music social networks!
Check out my Reverbnation pages